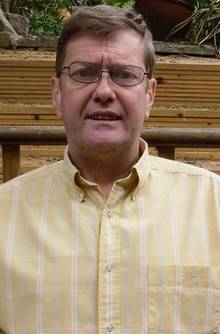 A holidaymaker left with a life-changing medical condition after catching a stomach bug on a dream holiday was offered £300 in vouchers by the travel firm.
Stewart Green caught salmonella in the Dominican Republic while celebrating his silver wedding anniversary and 50th birthday with his wife.
Now the father-of-three, pictured right, has finally won a five-figure payout after a long legal battle.
The 52-year-old factory worker, of Main Road, Sutton-At-Hone, splashed out £6,000 to visit the Caribbean resort with wife Julie.
But he was struck down with diarrhoea, vomiting, abdominal pain and fever while staying at the 5-star Bahia Principe Cayo Levantado resort, and was diagnosed with salmonella poisoning when he returned to England.
Mr Green had to take weeks off work to recover and now suffers permanently with irritable bowel syndrome (IBS) as a direct result of the illness.
It has taken his more than three years of legal dispute to get his pay out from tour operator First Choice.
But according to nursery nurse Mrs Green, it is nothing to get excited about.
She said: "We were never really after tons of money, we wanted to make First Choice aware of a serious issue.
"Stewart was a healthy man and he got ill, but there were babies and our own children at the hotel as well who might not have been as strong."
The couple have two sons and a daughter, Amelia, who was just nine when
"stewart has to be so careful with what he eats and constantly loses his appetite. it's totally changed our lives..." – julie green
they went to the Caribbean.
Mrs Green added: "Initially First Choice offered us £300 in holiday vouchers which just added insult to injury – the experience scarred Stewart for life and he never wants to go abroad again, let alone with that tour operator.
"So we persisted with the claim, but the sum only just covers the cost of the holiday so I wouldn't call that compensation considering it was ruined and Stewart will never be the same again."
She added: "You wouldn't know how bad IBS can be unless you have it or live with somebody that does.
"We can't even just pop out for dinner any more. Stewart has to be so careful with what he eats and constantly loses his appetite. It's totally changed our lives."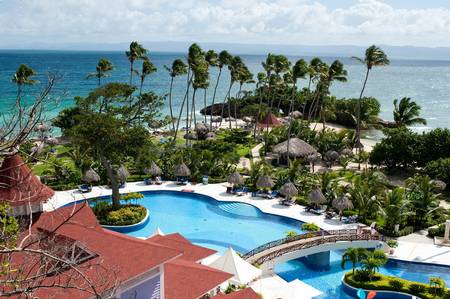 Mr Green, who works as a supervisor on a factory floor, said: "Our entire family had been looking forward to this holiday, but it was definitely not the idyllic Caribbean destination we read about in the brochure.
"The food served was of poor quality. I saw flies landing on uncovered food in the buffet area and on occasions the meat and eggs were not properly cooked.
"The swimming pool had scum around the edges and the hotel staff regularly sprayed the grounds with a foul smelling substance which stank of sewage.
"I really hope that no one else has to suffer as I have and that UK tour operators put the health of their customers first."
Irwin Mitchell solicitors helped fight Mr Green's case and Suki Chhokar, a travel law expert at the company, said the resort in Samana is part of a chain of hotels which has a "troubled history" of illness outbreaks affecting hundreds of tourists spanning more than a decade.
First Choice Holiday declined to comment.