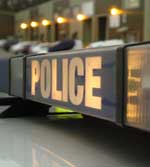 A man drank five times the legal limit for drivers then accidentally drowned in a bath.
Bhavesh Kumar, 41, died in Arundel Drive, Dartford.
He had 428 mg of alcohol in 100 ml of blood. The safe drive limit is 80 mg of alcohol.
Coroner Roger Hatch said at his inquest in Gravesend that Mr Kumar had drunk a fatal amount of alcohol.
"In cases of excess of 300 mg it is characterised by comas, and with 400-plus with death," he said.
"Mr Kumar had an extremely high alcohol level sufficient on its own to cause death."
He recorded a misadventure verdict.