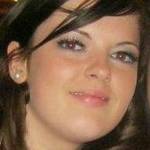 A bench in memory of teenager Hannah Coan has been placed in Central Park.
The teenager and former Wilmington Academy pupil died on September 12 after being struck by a car just yards from her Dartford home in North Street.
Shortly after her death, her mum Sharon began fundraising to help pay for a headstone for Hannah as well as the bench and a donation to King's College Hospital where she was treated for her injuries.
The group raised more than £4,000.
Organiser Amanda Churchman, of East Hill, Dartford said: "We can't put into words how amazed and grateful we are to you all.
"Without all of your love, thoughts and generosity Sharon and I could not have achieved all the things Sharon wanted to do for her beloved daughter, so one last thing remains to be said - sleep well Hannah Louise Coan, forever in our hearts and thoughts."