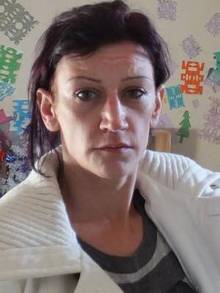 A woman and her teenage daughter are waiting to find out where their next home will be after a devastating fire.
Kerry Finch, 33, and 13-year-old daughter Paris were in their flat at The Brent, Dartford, when a blaze broke out last night.
Their home became smoke-logged when the Pizza Point takeaway below them caught fire at about 11.30pm.
"We could have been burned alive," said an angry Ms Finch.
The flat had a smoke alarm, but no battery.
"By the time the fire brigade came to the back of the flat and banged on the door I was unable to speak because of the smoke."
It took 20 firefighters four hours to control the blaze. It was thought to have been started by an electrical fault.
The couple's two dogs are being looked after by a Red Cross team.
Around 10% of the shop was damaged by fire and the flat was about 80% smoke damaged.