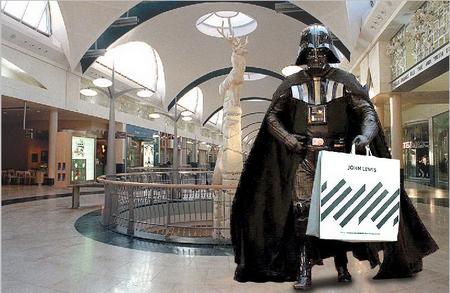 From Darth Maul to the Bluewater mall where film scouts were said to have been looking as a site for the latest Star Wars film – unfortunately it seems there is unlikely to be a Return of the Jedi.
It was reported over the weekend a disused quarry overlooking Bluewater was to be turned into an alien planet for the seventh installment of the Star Wars franchise.
The film is set to be released in 2015 and will be directed by JJ Abrams, who recently handled the reins of the latest Star Trek.
But according to the Kent Film Office, no one from Lucasfilm or Disney has been in contact regarding the possibility of filming there.
A spokesman said: "We'd love it to be true but unfortunately we have had absolutely nothing from the producers of the film."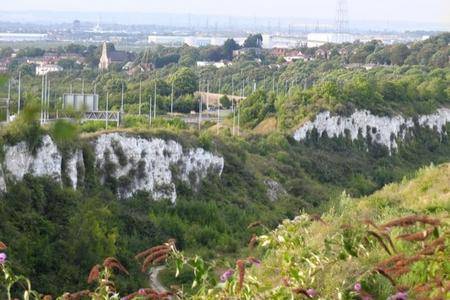 The site was once used for filming Doctor Who.
The cliffs around Bluewater, then Western Quarry, were used in Doctor Who as an alien planet in the 1972 adventure The Mutants.
John's Hole Quarry, in Stone, was used in 1964 for the Dalek Invasion of Earth.
Jon Pertwee played the Time Lord when the production of The Ambassadors of Death materialised at Lafarge Cement in Northfleet in February 1970.
Plans are already under way to bring big screen glamour to the county, with film giant Paramount announcing last year it is to create 27,000 jobs - with one of the world's biggest theme parks.
The massive £2billion project is set to transform the Swanscombe peninsula, between Gravesend and Dartford, into an international tourist destination.