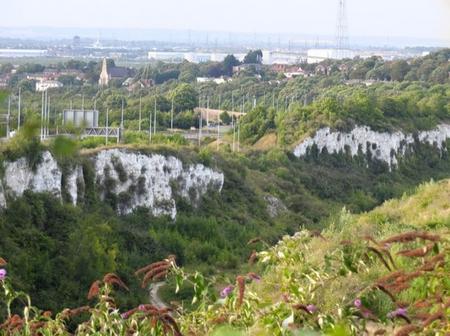 Star Wars bosses have reportedly identified a disused quarry in Kent for the latest film's battle scenes.
The site in Greenhithe overlooks the Bluewater shopping centre.
Episode Seven of the Star Wars series is due out in 2015.
It is believed to be the site where more than 20,000 homes will be built in north Kent over the next 20 years.
Developers Land Securities have invested more than £100million in developing the site.
But the site could go down in movie history, as the world-renowned George Lucas movie franchise moves into the next phase.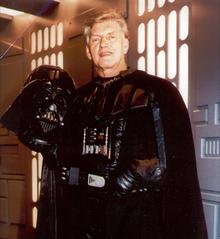 The first Star Wars film in the series was originally released on May 25, 1977, and became a worldwide phenomenon (see David Prowse, right, as Darth Vader).
It was followed by two sequels, released at three-year intervals.
Sixteen years after the release of the trilogy's final film, the first in a new prequel trilogy of films was released.
The three prequel films were also released at three-year intervals, with the final film of that particular series released in 2005.
But the latest move could boost north Kent's Hollywood connections.
Plans are already under way to bring Big Screen glamour to the county, with film giant Paramount announcing last year it is to create 27,000 jobs - with one of the world's biggest theme parks.
The massive £2billion project is set to transform the Swanscombe peninsula, between Gravesend and Dartford, into an international tourist destination.