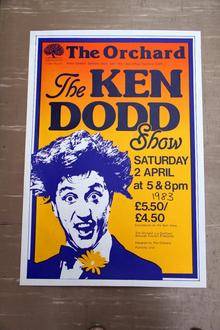 The Orchard celebrates its 30th birthday this year – and what a 30 years it's been.
The theatre was officially opened by His Royal Highness, The Duke of Kent, on April 14, 1983 and since then has seen some of the most famous entertainers of each era perform on stage.
A spokeswoman from The Orchard said: "We're really excited about the anniversary this year and we've got various events planned to mark this very special occasion, including more than 30 workshops, a community show and a great opportunity to see our archive."
The first act to appear after the official opening was Showaddywaddy, on April 17, but many had trod the boards before that.
The theatre actually opened to the public at the end of 1982. It got off to a raunchy start with one of its first performances, an adaptation of Lady Chatterley's Lover.
It continued to have a successful first year with some of the industry's biggest names, including Ken Dodd, stepping out.
In 1984 the theatre brought leading artists from the London Festival Ballet and comic murder mystery The Real Inspector Hound to the stage.
As part of the birthday celebrations, The Orchard is running several workshops for people to get involved with, including street dance and cheerleading.
The first will be with the BalletBoyz on February 28, where youngsters and adults can learn from the award-winning dance company which specialises in contemporary ballet.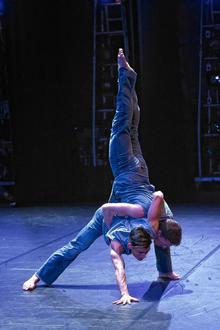 The session will be delivered by the BalletBoyz dancers who will be performing at The Orchard later in the evening.
The group's artistic director, Billy Trevitt, said: "We're looking for people of all different levels, experience and training so that we can mix all these skills together.
"I hope those involved get a sense of how creative you need to be to work in a company like ours and enjoy that on the day - not being told where to go or how to stand but feeling like they're really a part of it all."
This workshop costs £10.50 and runs from noon to 2pm.
If you book the workshop, you'll get £5 off tickets to see BalletBoyz in the evening, which range from £10.50 to £24.50.
For more information or to book call 01322 220000.
The Dartford Messenger will bring readers' reminders each week of some of The Orchard's stand out performances over the past three decades.
If you have some memories you want to share, write to: Memories, Dartford Messenger, 7 High Street, Gravesend, Kent, DA11 0BQ or email dartfordmessenger@thekmgroup.co.uk or leave a comment below.