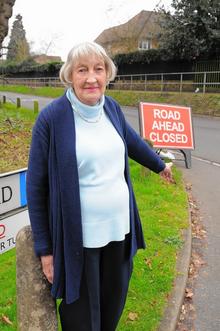 A busy road near four schools and a college has been closed for two weeks for repairs following heavy rain.
The surface of Oakfield Lane, Wilmington, where the bridge crosses over the A2, is breaking apart and forming fresh potholes every time the heavens open.
It runs from the A225 Hawley Road to the A2018 Old Bexley Lane.
It is home to North West Kent College and is also used by many people heading to nearby Wilmington Grammar School for Girls, the boys' grammar school, Wilmington Academy and Wilmington Primary School.
Wilmington Parish Council clerk Ian Armitt said: "This has been a problem for over a year now. A lot of people use this road and it's a nightmare.
"I'm the one who deals with all the complaints we get from our residents, and there have been a lot.
"Kent Highways are out on this road almost every week to patch up the pot holes which keep appearing every time it rains, but that's ridiculous – it needs sorting properly."
Kent County Council Highways looks after road surfaces and patches up potholes, but the Highways Agency is responsible for the road structure underneath.
A spokesman for Kent Highways said: "It's been costing us a fortune to keep fixing the road.
"The problem is that the bridge is very old and the waterproof membrane under the surface of the road has deteriorated.
"The road is like a flat roof and the water has nowhere to go, so it sits on the top seeping through the surface.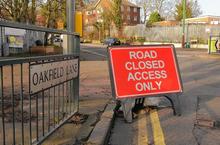 "It then spreads underneath the surface of the road which causes the top to crack and the break off in chunks from the weight of the cars."
The Highways Agency and KCC Highways will work on the road until January 18, with more major repairs expected in the summer.
Dorothy Shakespeare, 84, lives in Monks Orchard, just off Oakfield Lane and goes out in her car every morning to fetch the day's newspapers.
She said: "It's been a nightmare for a long time and I'm very concerned about road-users' safety.
"It would be very easy for a motorcyclist especially to hit a pothole and go off the side of the bridge.
"Now the road's closed but at the moment there's no roadworks going on at all, so it seems.
"I'm taking a half-hour detour to do what should be a five minute journey."