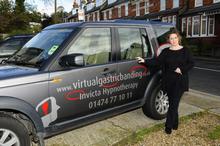 The Soviet-style diktat on 'commercial vehicles' using rubbish tips has taken a U-turn today.
The Gravesend and Dartford Messengers have been campaigning for weeks to convince Kent County Council to change their contradictory rules on who can and can't use recycling centres.
Hundreds of people across Kent have been affected by the rules brought in this autumn which define any vehicle with sign writing on as a 'commercial' and disqualified them from using the tips.
Exemption vouchers were available, but the application form stated that only vehicles taxed as a Light Goods Vehicles (LGV) would be eligible to use them.
Hypnotherapist Andrea Leistra, driving instructor Jan Sterry and computer engineer Tim Parsons all have family cars with business advertising on.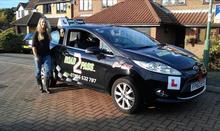 They were banned from using the tip, but their petrol cars didn't qualify for the LGV vouchers.
Now the application for has been altered to read: "Vouchers will only be issued to householders whose household's sole vehicle is constructed or used as a commercial type vehicle including sign-written vehicles."
Kent MPs pledged their support to this campaign last week, with MP Gordon Henderson urging KCC to review its "Soviet-like diktat" and MP Gareth Johnson calling for "common sense ought to be used".