Tesco has paid a social club £200,000 compensation after an 11-year wrangle.
The Glentworth Ex-Service Club in Lowfield Street, Dartford, was earmarked for demolition under proposals to build a superstore nearby. Tesco promised to build members a new club.
But last year, Tesco decided the land the club sits on was no longer needed. It has now pledged £200,000.
Dartford council leader Jeremy Kite (Con) said it was also a sign that Tesco was committed to pushing ahead with the Lowfield Street store.
He said: "It's wonderful news and they really deserve this money after everything that's happened. They've been pushed from pillar to post and I wish them all the best with it.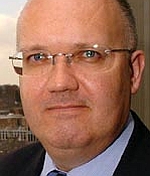 "The compensation agreement wasn't legally binding, it was merely an arrangement that the council had with Tesco.
"They had no obligation to pay it and would have even less reason to if they weren't going through with the development."
He added: "We are still putting pressure on Tesco to make sure the development is done as soon as possible and are getting building plans sent through to us on an almost daily basis."
During the long wrangle, the club had racked up costs of £50,000 getting advice from a solicitor and surveyor.
Club secretary Terry Blundell said: "It's been an 11-year headache. The ex-servicemen think the world of this club and Tesco initially approached us with plans we didn't like.
"After years of going back and forward with Tesco, we finally had a situation we were happy with."
In July, last year Tesco bosses decided they didn't want the land the club stood on, so had no reason to fund building a replacement club.
Mr Blundell, 74, continued: "Cllr Kite has been supporting us all the way. He said to Tesco they couldn't treat us like that after they messed us about for so long.
"Initially Tesco offered us £100,000 but we kept pushing to get more."
The club has been given £150,000 so far and Tesco has agreed with the council and the club that the remaining £50,000 will be paid when the final planning permission is submitted, which Cllr Kite expects to be by early this summer.
However after a decade of putting off work to the existing club, with the expectation of it being knocked down, Mr Blundell fears the money won't be enough.
"While the money does help, it's not going to be enough to really get it up to the standard we would like, and certainly not to the standard of the new build we were promised, with a function room we could have hired out which would have brought a bit of money to the club."
The Glentworth is becoming a registered charity and is hoping it will be able to raise extra funds to carry out additional work.