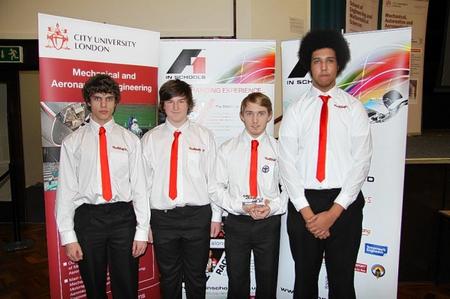 Two teams from the same school have reached the UK finals of a global technology competition involving more than 30 countries.
Team RedShift F1 and team Turbo Charged, from Wilmington Grammar School for Boys in Common Lane, are taking part in the Formula 1 in Schools Technology Challenge.
Both triumphed in the regional finals, beating off 10 other teams.
They will now go up against 19 other teams in their respective UK finals in LondonExCeL London Exhibition and Convention Centre on March 15.
F1 in Schools challenges students to design and construct a smaller scale Formula 1 car of the future.
There are two classes in the competition.
Turbo Charged, pictured below, are in the Bloodhound Class for children aged between 11 and 14 and RedShift F1 are in the F1 in Schools Class for 14-19 year olds.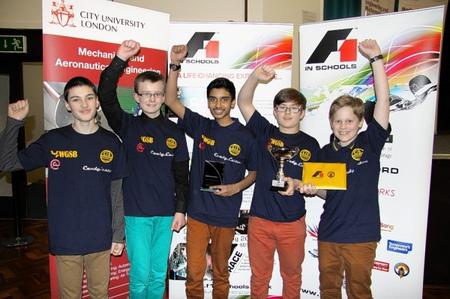 If successful, they will go on to represent the UK at the world finals in Austin, Texas, in November.
The RedShift F1 team are a young group, aged between 14 and 16.
Josh Schofield, 14, the team's resources and marketing manager, said: "I'm very excited and, on behalf of Redshift F1, am really looking forward to this opportunity and developing our knowledge and understanding for engineering.
"I'm most looking forward to potentially going to Texas, but if we make it we will have to raise about £25,000 to fund getting out there and taking part in the competition."
The teams have been working on the project since September, including preparing a business plan, developing a budget and raising sponsorship for materials, marketing and transport to the competitions.
Neil Winter, an engineering teacher at the school said: "I'm very proud. They have done amazingly well so far and are putting in a huge amount of effort.
"I'm around if they need me, but to be honest they rarely do."
If anybody would like to sponsor either Wilmington team, please contact dan@redshiftf1.co.uk or call the school on 01322 223090.