by Lizzie Massey
An elderly couple have had £1,400 of their Christmas savings stolen during a 60 second scam in a supermarket car park.
The pair had withdrawn the money from Barclays bank in Lowfield Street, Dartford, to buy presents for their family – including eight grandchildren and four great-grandchildren – when they were stung by the con.
The woman, in her 70s, placed the envelope of cash in her bag, being careful to put it underneath a cardboard compartment at the bottom.
The couple then walked through the Priory shopping centre to their car parked at Sainsbury's. As they pulled out of their space, a man threw himself over the bonnet.
"my children told us not to worry and not to get anything this year, but it's so horrible..." – christmas cash con vitctim
They got out to check he was not hurt - leaving the handbag on the front passenger seat before an accomplice struck.
The woman said: "He came out of nowhere, we couldn't believe it.
"A man ran over saying he'd seen the whole thing and warned us it was a con, that the man was trying to get insurance money.
"He assured us he would be a witness."
Seconds later, a woman in a brown coat rushed over and asked the man on the floor if he had been badly bruised.
Then another man came over and stood against the front passenger side door.
"All of a sudden, they all ran off including the man who had been lying on the floor," said the elderly woman.
The couple, confused and suspicious, were relieved to find her purse still in her bag - but when they got home, they realised the £1,400 was gone.
The pair, who live in Stone but have asked to remain anonymous, had been putting aside money from their pensions all year to treat the family. Now they have nothing left.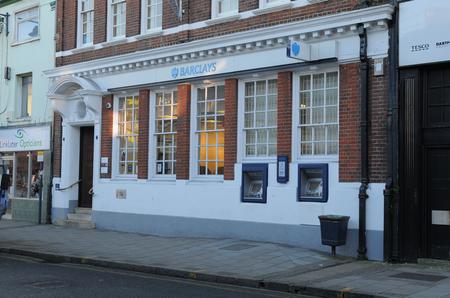 The woman said: "They must have seen me hide the money and then followed us from the bank. How else would they know to look for that instead of grabbing my purse?
"My children told us not to worry and not to get anything this year, but it's so horrible.
"We don't want our Christmas ruined because of what those people did.
"We couldn't stop thinking about the man hitting our car. We're very vulnerable and it was a terrifying experience.
"I just hope people become more aware because of what happened to us and take care, especially around Christmas time when people may have more money on them than usual."
The incident happened on Saturday, November 17 but police have been unable to trace the culprits.
The couple decided to speak out, not only in a bid to catch the gang but to warn others to be on their guard.
A Kent Police spokesman confirmed they are looking for the men and woman on suspicion of stealing the money - but the descriptions are vague and there is no CCTV footage after the couple left the bank.