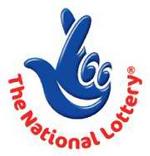 by Graham Tutthill
Dover has been awarded £1 million funding to improve the town centre.
The announcement was made today by the Big Lottery Fund as part of a scheme to transform "forgotten" areas.
Dover is one of six communities in the south east to be given the cash from the Big Local programme., Residents will be asked for their views on how the money should be spent.
The areas have been chosen as having been overlooked for funding and investment in the past and are facing a range of different issues from the decline of industry to high levels of unemployment and crime, or a pressing need for new support services or activities.
As well as funding for improvements, each area will receive training and support from Local Trust to help residents spend the money and increase their confidence, skills and kn-whow so they are bett5er able to come together to make positive changes in their areas in future.
It is understood the Dover money will be spent on the town centre area from St James' Street to Buckland Bridge.
Full story will be in this week's Dover Mercury.