by Beth Robson
The older sister of Bernadette Lee, who tragically died in the snow after a night out in Deal, has paid a heartfelt tribute to her "best friend, sister and soul mate".
Speaking for the first time since the 25-year-old teeth whitening technician was discovered dead, Jodie Lee has spoken of how she feels "robbed".
Bernadette (pictured below right) had been out in Deal with friends and was due to stay with a friend in her flat near to the town centre.
But a catalogue of unfortunate events meant she was stuck out in sub-zero temperatures in the early hours, before tragically losing her life close to her sister's house in Church Meadows.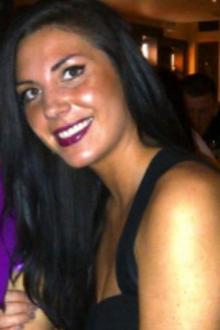 Jodie, 33, said she is devastated by the loss of someone she loved so much and who was "loved by a lot of people".
Last week, Kent Police said Bernadette was due to be staying at her sister's house.
But Jodie said: "There was no intention for her to stay at my house. I would never, ever neglect her. She came to my house as a last resort."
She added: "She was out with her friends and I had lost my key so I stayed at a friend's.
"If she was staying at my house we would have stayed together and she would have come home with me."
The sisters were closer than close. Bernadette sometimes had a key to Jodie's house to come and go as she pleased. She was described as a "wonderful aunty" to Jodie's son Dylan, nine, and one day she wanted a family of her own.
"She was my world," Jodie added. "I feel robbed. I wish I could have had more adventures with her."
On the night she died, the pair had met for a drink at Bernadette's friend's flat before going to the Port Arms and then to Rivals.
When they were separated, she got a lift with other friends to what she thought was a party at a house in Middle Deal Road.
The arrangements then changed, so she made her way to Jodie's house in nearby Church Meadows.
Jodie said: "She didn't try to phone me. If she had phoned me I would have picked up."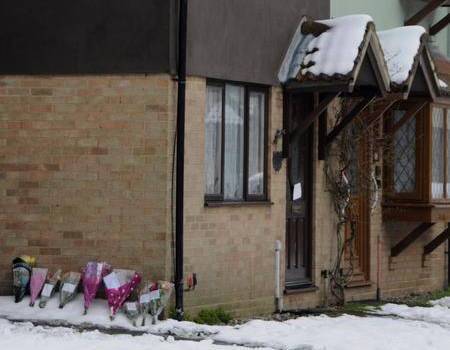 Bernadette had tried to phone the friend she was supposed to be staying with, but her phone was engaged.
Bernadette was found on the lawn of Jodie's next-door neighbour by a dog walker at 7.30am last Sunday.
She had not taken a coat out with her and her shoes and handbag were found by the back gate.
Jodie, who does not share the same mother as Bernadette, said: "Her mum
"she was my best friend, my sister and my soul mate..." – jodie lee
told her to put a coat on, but it was expensive and she didn't want to lose it.
"And she was staying with her friend not far from town so she didn't wear one."
Jodie said Bernadette, who enjoyed going out with friends, loved life and she lived it to the full.
"She wanted to do more travelling. She was a free spirit. She was more like my older sister, giving me advice.
"She was my best friend, my sister and my soul mate," she added.
The cause of Bernadette's death had not been established.
More tests were needed and there will be an inquest conducted at a later date.
No funeral date has been arranged. Flowers are welcomed. For more information, phone EB Cavells on 01304 373275.
Did you know Bernadette? Leave your tributes below.