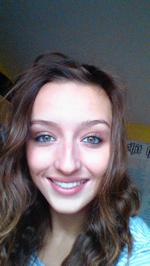 A family from Greece is travelling to Deal to take part in the wacky Boxing Day Dip charity event on Deal seafront on Wednesday.
They will be raising cash for their relative Georgia Kardanitsis, 18, a pupil at Sandwich Technology School, who copes with two medical conditions, POTS and Ehlers Danlos Syndrome.
FOR FULL STORY ABOUT GEORGIA SEE THE EAST KENT MERCURY, DECEMBER 20.
The Boxing Day Dip organised by Deal Icebreakers 1981 starts on Deal seafront by the pier at 11am. The contractors working on the sea defences will arrange a gap in the site fences for the charity dippers to safely enter the beach. Coastguards and St John Ambulance will be on duty.
Dippers will be raising cash for The Deal and Walmer Autistic Group and the Autonomic Charitable Trust.
All Deal Icebreakers 1981 sponsorship form holders will be given identity wrist bands and will be eligible to enter the water first. Sponsorship forms can be obtained on the day from 10am and by calling 07836 669 079.