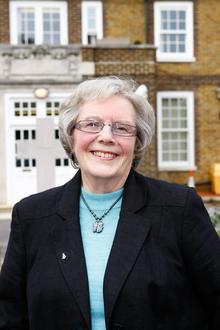 Fears that Deal Hospital could be halved in size have been shared with health chiefs at a public meeting at the town hall.
The worries were headed by Maureen Bane, president of the Friends of Deal Hospital, at a public meeting called by Deal Town Council into the future of the London Road building.
A panel of NHS guests included Stuart Bain, chief executive of the East Kent Hospitals University NHS Foundation Trust. When the meeting was opened to questions Mrs Bane, who retired as manager of Deal Hospital in 2005, said a ward had been shut at Deal Hospital for a new out patients department.
"Now it appears that will be closed without any discussions prior to this meeting. This is very late in the day to find this out.
"The Friends have put lots of money into Deal Hospital to make it up to date with equipment. We provided it because of the public donations to the Friends and the fundraising.
"It is a great pity that half of the hospital will appear to be not used. A great pity."
* For full story see the East Kent Mercury, November 29.