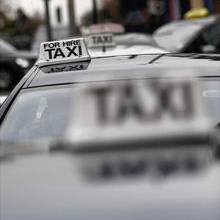 by Paul Hooper
A Deal man was so drunk on whisky that he beat up a taxi driver in the early hours of New Year's Day... because he could not find the £7.40 fare.
Rickie Poppleton, 28, had been drinking after taking medication when he booked cabbie Alistair Merchant, a family friend, to take him home.
But when it came to pay for the ride, he began behaving oddly - looking in his empty wallet, climbing into the back seat and then searching the car boot.
The taxi driver later told officers Poppleton behaved "like a wild man out of control" during the sustained attack.
Canterbury Crown Court heard that when Mr Merchant offered to return the following day to collect the fare, Poppleton turned nasty and began kicking and punching.
Poppleton, of Gladstone Road, pleaded guilty to assaulting Mr Merchant in January 2011 and was jailed for 16 months.
Alex Rooke, prosecuting, told how the incident happened after Mr Merchant, who is in his 50s, collected Poppleton from the Walmer Castle Pub at midnight to take him home.
He said: "Mr Merchant knows the Poppleton family and when he collected Rickie thought he was functioning but not aware of things around him. After arriving at his home he found it difficult to find change for the fare.
"He looked in his wallet and couldn't find any money there and then climbed into the back of the taxi. He then started a search of the boot pulling a coat of its hook."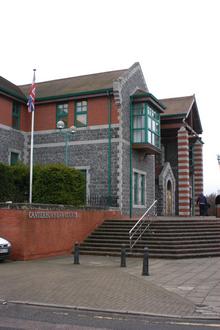 Mr Rooke said that during the attack Poppleton kept preventing the taxi driver from getting into his vehicle – until he was punched in the face. Police officers then arrived and pulled the "shouting and swearing" attacker off his victim.
Mr Merchant later took three days off work after losing his sense of smell and taste and suffering from blurred vision. He was later diagnosed with post concussion syndrome, the court heard.
Mr Rooke said the attack had also triggered post traumatic stress disorder in the taxi driver – who had served in the army in Northern Ireland.
"He had seen things in Northern Ireland which after this incident returned to him with increasing clarity," he said.
Poppleton, who was quizzed about the incident a month later, told officers he remembered nothing of the bust-up – but said he had "nothing but respect" for his victim.
Paul Jarvis, defending, said: "He can't explain what occurred that night and feels horror at what he did."
Poppleton told police officers: "I have known Alistair since I was a child. I don't disagree with anything he had alleged because I like and respect the man a great deal.
"In the past 20 minutes I have been informed full details and I feel physically sick and have never felt quite as much remorse in my life. I really want to apologise to him right now. I can't believe that I have done this."