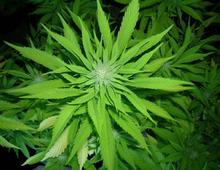 by Paul Hooper
A Dover father-of-five claimed he was caught growing 177 cannabis plants to help deal with injuries caused by a road accident.
Darren Smith, 44, said he had tried "prescription medicine and alcohol" to alleviate the pain in his legs.
But when they did not work, Smith, of Guildford Avenue, Whitfield, turned to smoking cannabis, Canterbury Crown Court heard.
When he was arrested, the grandfather of eight told police said: "I don't sell it.. I just grow it."
Prosecutor Alastair Keith told how police had raided Smith's home and discovered the plants in an outhouse building.
Smith - who is on income support as well as disability living and mobility allowances - admitted cultivating the plants that had a potential value of £23,000 if sold on the streets.
Judge Nigel Van Der Bijl ruled the bulk of the yield was for Smith's personal use, but some would be used "for onward casual supply".
Danny Moore, defending, said: "This wasn't for some spectacular commercial enterprise, but would have been a supply on a pretty low-level to fund the operation."
He said Smith had been injured in a car accident and had received a pay-out but still suffered from his leg injuries.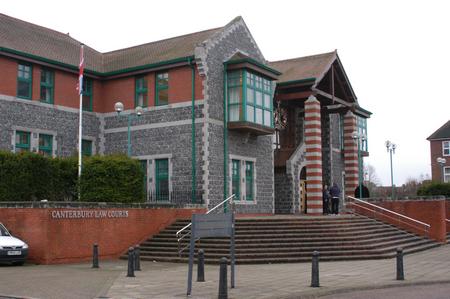 Mr Moore said: "He has a disability and has been signed off sick since a very young age because of a crushed fracture following a road traffic accident.
"He has tried everything from prescription medicine to alcohol and latterly cannabis to deal with his pain issues."
Smith was given an 18-month jail sentence - suspended for two years - and ordered to remain in his home between 9pm and 7am for the next three months.
The judge said: "This is quite a high amount and for most people, I suspect, would think the court could only send you to prison; if only to provide a deterrent.
"But I ask what is the point of sending you to prison? Sometimes the public is better served by taking you away from drugs."