A Deal teenager who crashed his car killing one of his best friends has been given a six-month sentence in a young offender's institution.
Earlier on the night of the fatal crash Lewis Farlow, 18, had been "bravado" driving – showing off to three teenage pals who were in his red Ford Fiesta.
Farlow, of The Maltings, Walmer had admitted that his careless driving had caused the death of school pal Joshua Hibbert, 17 (pictured left).
Judge Michael O'Sullivan told him: "You will have to live with the dreadful consequences of your driving for the rest of your life.
"It must not be forgotten, either, that the family of Joshua Hibbert have to live with these consequences too and the loss of their son. Their grief is beyond measure."
Canterbury Crown Court heard how the teenager – who had only passed his driving test a week earlier – had been out with three pals on the A258 when he found himself behind a slow moving lorry.
He turned off the road onto a short-cut to St Margaret's At Cliffe hoping to rejoin the A258 ahead of the lorry.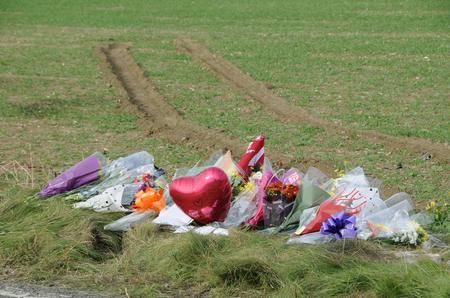 Minutes later his car, carrying three school friends, Joshua, Guy Austin and George Holmes failed to take a bend on the Dover Road in the dark.
"you will have to live with the dreadful consequences of your driving for the rest of your life" – judge michael o'sullivan
The Fiesta clipped the verge before "rotating in a clockwise" direction – rolling over and landing in a field. Joshua, who had not been wearing a seat belt, died from his injuries at the scene.
Judge O'Sullivan told Farlow: "I have no doubt you were travelling too fast round that corner. You were not an experienced driver. You lost control because you were driving too fast."
Farlow, who didn't give evidence at an earlier hearing, claimed he couldn't remember the crash – and had to be treated for a head injury – and the judge said he accepted his memory loss was genuine.
He was also banned from driving for four years and told he cannot drive again until he has taken an enhanced test.
Josh's uncle Paul Mirams said after the hearing: "We are pleased and relieved that the agonising and protracted legal process has finally come to an end. It is just one small step in the healing process - but an important one for the family during which we have finally heard the whole truth."