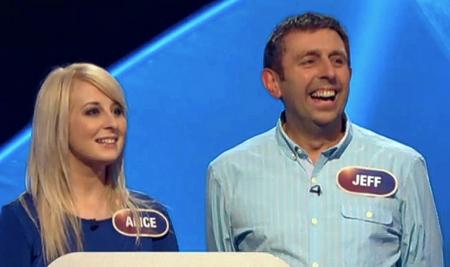 by Graham Tutthill
Dover Master Baker Jeff Vane and his daughter Alice appeared on television this week in the quiz programme Pointless.
Jeff is the third generation of bakers in his family and runs two shops in the town. Alice, who has taken part in many amateur dramatic productions in the area, has also been a singer with the Kingsdown Band and has performed at various venues with the band and as a soloist. She is currently living in British Columbia in Canada.
Contestants on Pointless have to think of obscure answers and gain as few points as possible to progress through the quiz for a chance of reaching the final and winning the jackpot.
The programme is introduced by Alexander Armstrong with Richard Osman in charge of facts and figures.
Jeff and Alice first appeared on the BBC 1 programme on Friday and got through the first two rounds reaching the head-to-head semi-final, but were beaten.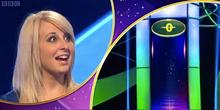 On Monday, the father and daughter team got off to a good start when Alice came up with a pointless answer. Asked for a word ending with "ball", she said mirrorball, and was delighted (left) as the scoreboard went all the way down to zero, adding £250 to the £13,000 jackpot
Alice looked worried when it came to Jeff's turn and he said baseball, but it got them into the next round.
But a cricketing question in the head-to-head resulted in them scoring more points than their opponents, and they were beaten. Contestants only get two attempts to reach the final, and it was the end of the pointless road for Jeff and Alice.
Keep up-to-date with news via the Dover Mercury Facebook page and Twitter.