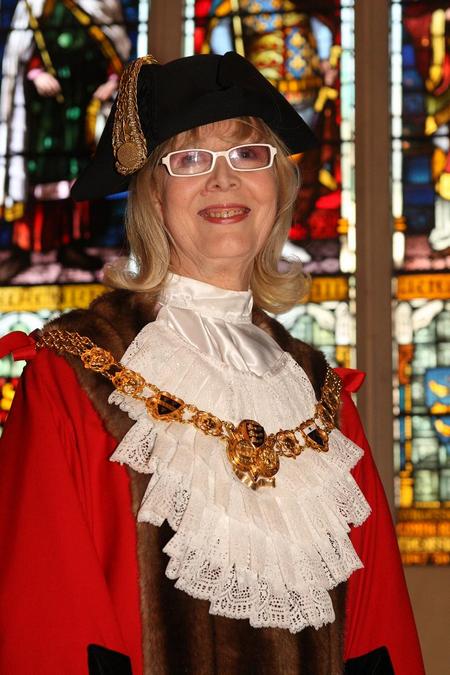 Tributes are being paid to former Dover Mayor Diane Smallwood who has died.
Cllr Smallwood, who represented St Radigund's on the town council and Elms Vale, Priory and Maxton ward on the district council, was Mayor three times, in 2001-2, 2002-3 and 2008-9. She also served as the Speaker of the Confederation of the Cinque Ports in 2002-3.
In a joint statement, Mayor Cllr Anne Smith and district council Labour party leader Cllr Gordon Cowan said Cllr Smallwood was well respected by all political parties as a person who carried out her duties in a quiet and pleasant manner.
"She was an active member of the Labour Party and was an outstanding representative both of the party but also of the whole town and community of Dover," they said.
"She worked extremely hard on behalf of all who lived in her wards.
"The Labour Party and all Dovorians were extremely proud to have a lady with such a warm personality as their ambassador at large. No-one had a bad word to say about Diane and her friendships spread far and wide particularly in those towns with which Dover has a special relationship – Calais, Zeebrugge and Split.
"Wherever and whenever Diane travelled she was a very special guest held in especially high esteem. To this day one of the first questions civic visitors from across the Channel ask is 'How is Diane?'
"She will be sorely missed by all her colleagues at both town and district councils, within the Labour Party and throughout the community of Dover. Our thoughts are with her husband, Brian, and her family who remained at her side throughout her illness."
The funeral service is to be held at St Mary's Church, Dover, on Monday, December 17 at 10.30am, followed by private cremation at Barham.