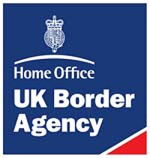 Three illegal workers have been arrested during a raid at an Indian restaurant in Dover.
The three were arrested by Border Agency officers who went to the Taste of India in London Road on Saturday.
Immigration checks were made on staff and three men from Bangladesh were found to be in the UK illegally having failed to leave the country after their visas had expired.
The three, aged 52, 33 and 23, were arrested and remain in immigration detention pending removal from the UK.
The owners of the Taste of India have been handed a penalty notice for employing illegal workers. To avoid a fine of up to £30,000 the employers must provide evidence that the correct pre-employment checks were made on the men – such as seeing a passport or Home Office document.
Employers unsure of the steps they need to take to avoid employing illegal workers can visit http://www.ukba.homeoffice.gov.uk/aboutus/contact/report-crime/ or they can call the UK Border Agency's Employers Helpline on 0300 123 4699.
Anyone who suspects that illegal workers are being employed at a business can contact intelkent@homeoffice.gsi.gov.uk or call 01303 247070.