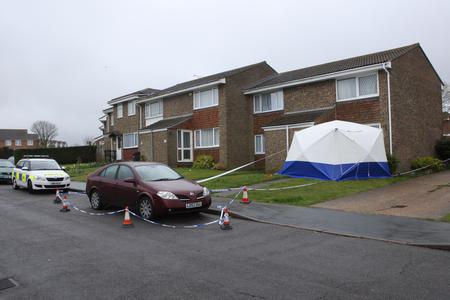 A deranged husband who stabbed his estranged wife three times and then plunged the knife into his own chest as police broke into the former matrimonial home has been jailed for 13 years.
Bulgarian Nikolay Batkadzhov wept as a jury cleared him of attempted murder but convicted him of wounding with intent.
His Romanian wife Cristina Cilipic also wept having claimed in a victim impact statement the attack was "a one-off accident" and expressed concern about their child being left without a father.
But Judge Michael Carroll told 27-year-old Batkadzhov he had inflicted extremely serious and life-threatening injuries on the victim.
"I detect no remorse and I can find no mitigation in this case," he added.
Maidstone Crown Court heard the couple met when they were working at Newmafruits Farm in Chartham, near Canterbury. They married and had a daughter, Camellia.
But the relationship deteriorated. Until early April last year, they had lived together in Farncombe Way, Whitfield, Dover, with Miss Cilipic's brother Alexandru.
She had by then slept with another work colleague, Rafal Tutka.
"It seems Mr Batkadzhov's jealousy was building and his behaviour became more and more possessive," said prosecutor Martin Yale.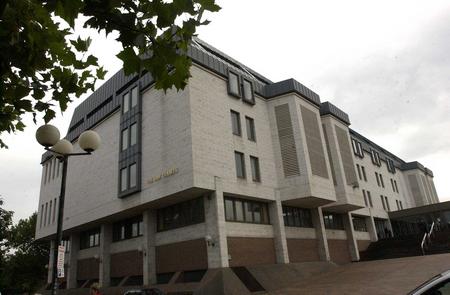 On the evening of April 8 last year, Batkadzhov went to the former matrimonial home and stayed the night while Miss Cilipic was absent.
When Miss Cilipic arrived the next afternoon, drunk Batkadzhov was immediately aggressive, striking her and pulling her hair and asking why she did not want to be with him.
He also challenged her over having an affair and asked her if she was "ready", saying he would kill her.
Batkadzhov closed the curtains and locked the doors, leaving the keys in the locks so that nobody could not get in.
Miss Cilipic begged Batkadzhov to think about their daughter being left without a mother.
Miss Cilipic's brother returned but could not get in. Batkadzhov went to the kitchen and fetched a knife, telling his wife he was going to kill her and then himself.
He stabbed her twice in the neck and once in the chest as police broke down the door. An officer was sprayed with blood as she ran past him.
Batkadzhov then laughed and stabbed himself the chest.
The blade narrowly missed Miss Cilipic's vital organs. Both needed surgery, Batkadzhov have the blade removed from his chest.
He denied both charges but did not give evidence.