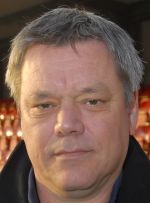 Jim Parmenter views Dover's drop in attendances this season as "a bit inexplicable."
Monday's Bank Holiday game with fellow play-off challengers Sutton attracted only 675 to Crabble, compared to the near-four figure gate that the Whites chairman might reasonably have expected in recent seasons.
Dover are averaging crowds of 822 for home games this season compared with 961 last year and 1,061 the season before.
Mr Parmenter admitted: "We've got a team who are challenging for a play-off spot but our crowds are way down on previous years and that's a bit inexplicable for me and a disappointment."
But Mr Parmenter believes that, where the precarious finances of Blue Square clubs in general is concerned, there is light at the end of the tunnel in the shape of a proposal that will be debated at the Conference annual meeting in the summer.
He said: "The Conference Board are proposing a new rule which, if it is passed, will require all clubs to provide a budget for the season and also to balance that budget with cash if there is a shortfall.
"Directors' loans will not be permissable anymore but that won't affect us because, at Dover Athletic, we don't run on loans of any sort.
"We've always kept our books balanced and at the end of every season any shortfall has been made up with cash. Obviously, the more the crowds go down, the more difficult that becomes.
"But under this new proposal, if you submit a budget at the start of the season that doesn't balance, it won't be accepted and you won't be able to sign any players."
As a way of thanking Whites' hard-core supporters, Mr Parmenter and his fellow directors have decided to provide free coach travel for this Saturday's game at Havant.