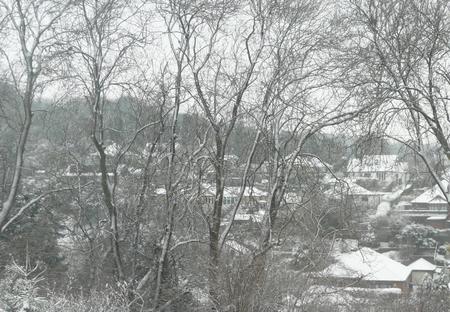 Snow has covered parts of the Dover area overnight, leaving roads slippery, although main roads are passable with care.
It started snowing on Sunday evening and continued throughout the night resulting in a layer about about five centimetres thick. There are larger accumulations where the wind has blown it.
Motorists are being advised to take extra care with their journeys to work this morning.
Only one school in the area is reported to be closed, and that's Portal House School at St Margaret's.
The worst affected areas are on the higher ground, around Whitfield and the hills above River. Roads and pavements in Dover town centre are reported to be clear.
Strong winds and heavy rain swept across the area yesterday which meant the ground was already very wet when the snow started to fall. With temperatures dropping, drivers were warned to watch out for ice.
Forecasters say there is only a 20 per cent chance of any more snow and rain during today and although temperatures will reach a maximum of 4 degrees centigrade, it will feel more like zero degrees.