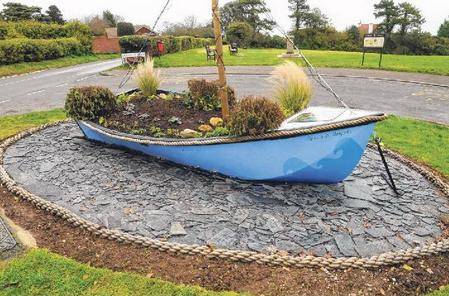 Roundabouts on the approach roads to Dover are to be given a new nautical look.
Dover Town Council has appealed to anyone who might have items of a nautical nature which they might like to donate to decorate roundabouts on the A20 into Dover.
Dover Harbour Board has already pledged some anchors and the council hopes to acquire items such as old fishing boats, driftwood or other structures to do with the sea.
The one pictured above, at the top of Bay Hill at St Margaret's, might help with some inspiration.
The council, working with Balfour Beatty and Kent Highways, wants to install items on the roundabouts on the A20 which will remind visitors of Dover's maritime heritage.
Anyone with an item of interest should contact Dover Town Council on 01304 242625 or email council@dovertowncouncil.gov.uk