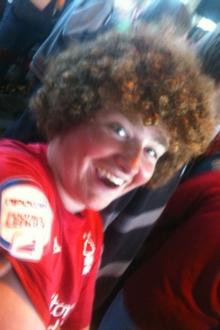 by Paul Hooper
A teenager crashed his car, killing one of his best friends - just a week after passing his driving test.
Lewis Farlow, 18, had been "bravado" driving in his sister's red Ford Fiesta – showing off to three school pals, a judge has ruled.
Farlow, of The Maltings, Walmer, near Deal, had admitted his careless driving caused the death of 17-year-old friend Joshua Hibbert (pictured left) – but denied driving in "a cavalier" way.
But Canterbury Crown Court heard from Deal Carnival Association member Julia Meagher that shortly before the death crash she had been forced to jump clear of a red "Fiesta-like" vehicle in the town centre.
As it passed her in Victoria Road, with its tyres screeching, she was forced to jump clear.
She told the court she believed the driver had shouted with a four-letter obscenity for her to get out of the road before speeding around the corner.
Mrs Meagher told the court despite being shaken, she remembered part of the car's number plate – GK07, which is the same as Farlow's vehicle.
Minutes later, the car - carrying school friends Joshua, a Canterbury College student, Guy Austin and George Holmes - failed to take a bend on the Dover Road heading towards the A258 and overturned.
After a Newton Hearing – a trial without a jury – Judge Michael O'Sullivan
"there has been a tragic loss of life of a young man and his family must be devastated..." – judge michael o'sullivan
ruled Farlow had been showing off and had driving too fast at the corner.
Farlow and six friends met up earlier that evening in South Street, Deal, and planned to go to a fast food restaurant in Whitfield.
They set out in two cars, but along the A258 towards Dover Farlow's car was behind a slow-moving lorry – and it was then he took the tragic decision to take a shortcut via a road to St Margaret's-at-Cliffe.
The judge said he took the shortcut "hoping to arrive back on the A258 before the slow-moving vehicle".
Judge O'Sullivan added: "That is maybe why he was travelling too fast around the corner when the tragic accident happened. He had only passed his driving test seven days before the accident and was still only 17-years-old."
The Fiesta clipped the verge before "rotating in a clockwise" direction – rolling over and landing in a field. Joshua died from his injuries at the scene.
Farlow, who did not give evidence at the hearing, claimed he could not remember the crash – and had to be treated for a head injury.
In a basis of plea, the teenager disputed prosecution claims he had been showing off.
But the judge said: "The prosecution say there was an element of bravado and a cavalier attitude in the approach to this corner. The prosecution allege he was showing off.
"I am satisfied that this car, driven close to Mrs Meagher, was driven by this defendant. I found her to be a compelling witness."
The judge added there was also supporting evidence from two of Farlow's friends that earlier in the evening he had been "getting lairy" and had been "trying to show off".
He added: "I have concluded that there had been an element of showing off by the defendant earlier that evening.
"But maybe it was the urgency to get back onto the main road that was the real reason for his driving too fast around that corner.
"There has been a tragic loss of life of a young man and his family must be devastated. But the defendant is in my judgement is the sole cause of that loss of life by the careless way he was driving that night."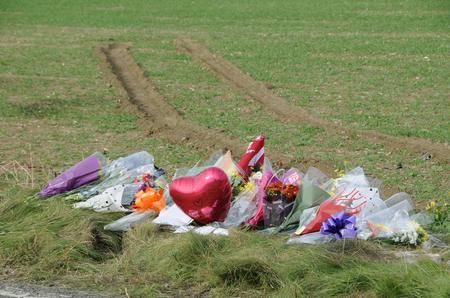 The two-day hearing was attended by family and friends of both Farlow and Mr Hibbert. Sentence was adjourned until February 1 for the preparation of probation reports. Farlow was remanded on bail.
Former Walmer Science College pupil Joshua had three brothers; Ben, 21, Jake, 16, and Reece, six, and an eight-year-old sister, Millie.
Speaking after his death, his parents Emma and Stephen said he lit up the lives of everyone around him.
His father said: "He loved all his family – his brothers and sister and his young cousins, and if anyone was feeling down, Josh was the one to lift the gloom."