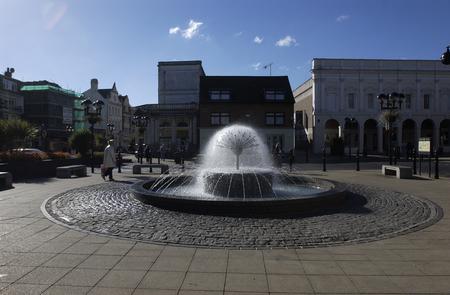 by Graham Tutthill
The fountain in Dover's Market Square is to be replaced with another water feature that can be kept open all the time.
The new design, costing £70,000, will feature a raised podium in the centre of the square housing a ring of four low-level bubbler jets, with a central higher jet. They will all have integral lighting.
The project aimed to deliver a "modern simplistic water feature" that celebrated the Queen's Diamond Jubilee and the London 2012 Olympics and
enhanced the way the square could be used for all types of events.
The design of the existing fountain was seen as an "encumbrance". If it was left switched on during Big Screen events, the screen's volume would have to be turned up to overcome the noise from the fountain, causing more inconvenience for people living and working nearby.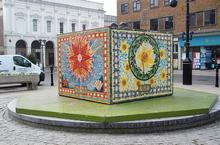 The maintenance and running costs of the fountain were also high and it had been subject to vandalism. The new feature will be easy to maintain and cheaper to run.
If the water jets are switched off the podium can be used to provide a stage in the round or as a seating area for people watching the Big Screen.
Dover Town Council has given £10,000 towards the scheme and work is due to start in October and be completed by the end of the year.
For full story, see the Dover Mercury this week.
Keep up-to-date with news via the Dover Mercury Facebook page and Twitter.