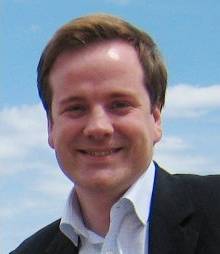 by Graham Tutthill gtutthill@thekmgroup.co.uk
A call for a public debate on how the western end of Dover Harbour should be developed has been made by Dover MP Charlie Elphicke.
The move follows the decision by the government to turn down the port's application for privatisation. The harbour board says it is willing to be involved as development partners where it can.
Mr Elphicke said he believed there needed to be a change in approach "so we don't have the privatisation scare again".
"In looking at what that change should be, it's really important that we should have a strong ferry operation and a well-run business with clear capacity to beat the tunnel," he said.
"We need to work with the ferry companies and ensure that plans are brought forward for the transformation of the western end of the harbour.
"Now that terminal 2 is not going to be needed any time soon, we need to find a better way to reinvigorate the western docks area and make it a real destination like Southampton or Gunwharf Quays at Portsmouth.
"We need a new and innovative way of doing things. I think it's important to start sorting out the vision and we should have a public debate."
Dover Harbour Board chief executive Bob Goldfield said: "We are willing to be involved as development partners where we can and we've shown this in the recent and successful project to redevelop the award-winning promenade and notably in partnership with Dover District Council regarding future waterfront regeneration."
Full story, and what Mr Elphicke had to say about the district council, in today's Dover Mercury.
Keep up-to-date with news via the Dover Mercury Facebook page and Twitter.