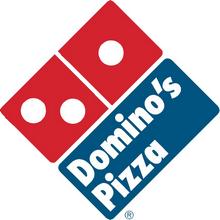 by Graham Tutthill gtutthill@thekmgroup.co.uk
More than 20 jobs are to be created by a pizza company when it opens a new store in Dover next month.
Domino's Pizza is planning to recruit between 20 and 25 full-time and part-time staff to work at the store in Pencester Road. Posts will include trainee managers, trainee pizza makers, customer service representatives and delivery people.
Pravin Patel, franchisee for the new store, said: "We are looking forward to opening a new store in Dover and to employing people who live in the community that we'll be serving.
"First and foremost, we'll be employing people who can deliver great customer service and demonstrate strong teamwork skills, as well as boundless enthusiasm.
"It's also vital to be able to maintain a sense of fun while working under pressure."
Anyone interested in working at the new store should email their details to passapizza@hotmail.com
Full story in this week's Dover Mercury.
Keep up-to-date with news via the Dover Mercury Facebook page and Twitter.