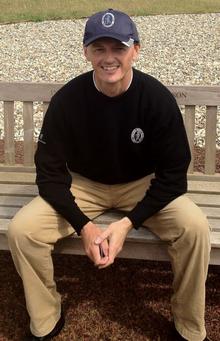 By Kevin Redsull
Prince's Golf Club professional Warren Bennett bids to regain his full playing rights for next year's European Tour when he competes in the Final Qualifying Stage, which starts in Spain on Saturday.
Bennett is one of 73 players who successfully progressed from the Second Qualifying Stage, also held in Spain a fortnight ago, to the gruelling six-round final stage which will be held at the PGA Catalunya Golf Resort in Girona.
Only the top 25 players, plus ties, will earn their Tour cards and 44-year-old Bennett, who made the cut in this year's Open Championship at Royal Lytham, said: "You have just got to go out there and play your normal game and not worry about it.
"If you can play consistently and throw in a couple of low rounds, then you've got a great chance.
"This is what this year has been all about for me, trying to regain my Tour card and playing well at the Open was good for me mentally. It proved that I can still compete with the big boys."
Bennett resigned from the European Tour at the start of 2009 after having suffered a hand injury in a car accident.