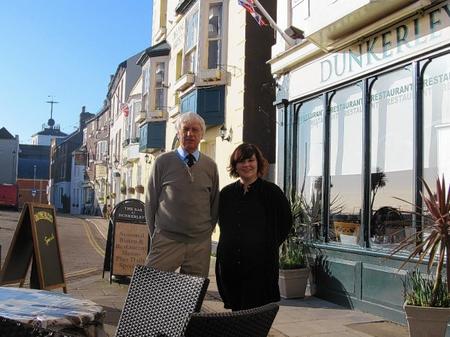 Deal publican Graham Stiles has helped police track down a couple who allegedly stayed in hotels and ran off without paying the bills over a six-month period.
The landlord of the King's Head, in Beach Street, recognised a woman in the street after being given a description by a detective who had phoned him with a warning about two fraud suspects believed to be in the Deal area.
After seeing someone he thought could be one of the suspects on Friday, February 8, Mr Stiles followed her, and thanks to his quick actions, a man and a woman were arrested that night after booking in for a week at Dunkerley's Hotel next door.
They were both later charged with three counts of fraud.
Mr Stiles said: "Simon Barns of Tunbridge Wells Police Station rang me and told me to be aware of two people staying in hotels and B&Bs and doing a runner half way through their stay.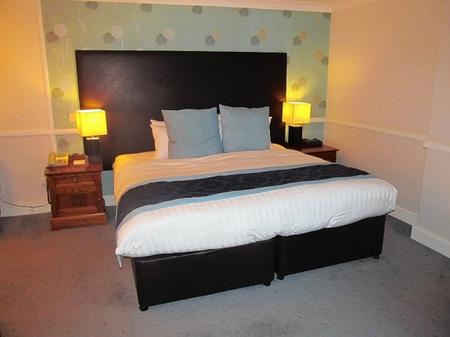 "He described a couple in their 40s and said if I got any whisper, let him know straight away."
Mr Stiles added: "I didn't think any more of it. They rang me again on Friday and said they were convinced they were in our area.
"And blow me down, I had just come back from the brewery on Friday evening and this woman was walking down the road."
He followed her to Dunkerley's.
When he asked Katie Dunkerley, daughter of owner Ian Dunkerley, whether they had a couple staying using one of three possible names, she confirmed they were, and were booked into a suite – at £120 per night.
DC Barns was called and officers arrived within two hours from Tunbridge Wells and made arrests.
A spokeswoman said:"Officers are investigating a number of incidents from August 2012 to February 2013 in the districts of Tunbridge Wells, Tonbridge, Sevenoaks, Maidstone, Ashford, Canterbury and Dover."
Thomas Anthony Neligan, 47, of no fixed address, and Krista Steven, 41 from Woking in Surrey have each been charged with three counts of fraud.