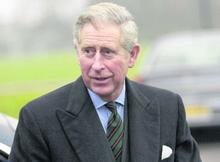 A group of youngsters from Dover who have turned their lives around with help from The Prince's Trust will find out if they have won a royal award on Tuesday.
They have been nominated for the Balfour Beatty Community Impact Award at The Prince's Trust and Samsung Celebrate Success Awards at St Mary's Stadium in Southampton.
The award recognises the positive contribution young people make to their local community whilst developing their own skills.
The young people went on The Prince's Trust Team programme, which gives unemployed young people the skills and confidence they need to find a job.
As part of the course, the group decided to completely refurbish the dilapidated Tower Hamlets Scout hut which was in desperate need of renovation.
Their plan was welcomed by the Scout committee members as the hut's condition was such that it was not encouraging new members into the Scout movement. The Team additionally felt that a reinvigorated hut could be put to many good uses.
The young people were dealing with a wide range of complex issues before getting involved with The Prince's Trust, with some feeling cut off from their families and others feeling excluded from society.
To some, the project appeared a daunting task, but they nevertheless set about its completion with determination and organisation.
Before the considerable job of painting, the team first had to fill holes and repair surfaces. A fresh colour scheme reflecting Scout branding was then selected before the mammoth 40ft long interior was given two carefully applied coats.
In the two weeks it took to apply the paint, they renewed the grimy bathrooms and kitchen, while replacing all the lights and restoring the hall's entrance.
As a result of this hard work, the Scout hut is now completely restored.
A large part of the project involved raising funds, and the thought of approaching local businesses and raising awareness intimidated some members. Despite this, they succeeded in forming excellent partnerships with local employers and acquired new supporters for The Prince's Trust in Dover.
The majority of those on the course have now found jobs, thanks to The Prince's Trust course.