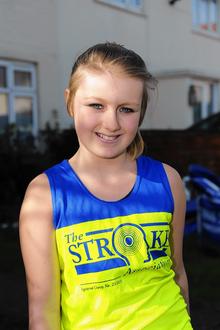 A little girl with a big heart and lots of determination is appealing to Mercury readers to join her latest charity fundraiser in tribute to her mother.
Castle Community College pupil Ruby Smith, 12, is organising a firewalk to collect cash for The Stroke Association and needs volunteers of all ages to join her.
She said: "My mum had a stroke about eight years ago and she is okay now. But lots of people do die and I wanted to help in some way.
"I do enjoy fundraising and just want to help the charity, but need people to join in the firewalk."
Her father Steven Bloomfield, a full time carer for Ruby's mother Geraldine, said the couple - who also have another daughter Amber aged eight - have always been impressed at their older daughter's fundraising talents.
He said: "Geraldine and I always wanted her to be polite and kind and we are so proud of her. Apart from her press ups, she has also taken part in karate tile breaking."
Although busy organising the firewalk, Ruby also has her fundraising eye on an even more ambitious project.
She said: "I would like to jump out of a plane for charity, but I think I will have to wait until I am 18 to do that!"
* To join in Ruby Smith's fundraising firewalk ring her family on 01304 360633 or email kingcub432@yahoo.co.uk
FOR FULL STORY SEE PAGE 9, EAST KENT MERCURY, FEBRUARY 21.