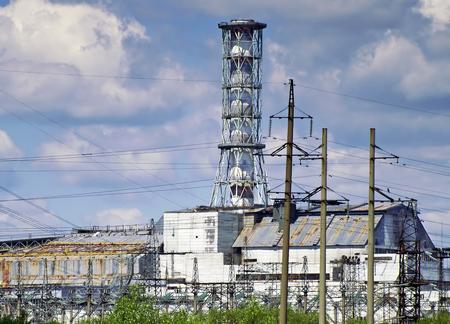 A Russian Colonel has visited Dover to thank the people of Kent for supporting the Chernobyl Children's Lifeline set up to help young people who are victims of the nuclear plant disaster there 27 years ago today.
Colonel Igor Pismenskij, a Russian hero, was the guest speaker at a luncheon meeting of Dover Rotary Club.
He was a helicopter navigator, recalled from the Afghan War, to drop tons of material onto one of the reactors at the exploded Chernobyl nuclear plant to prevent a fire spreading to the other three reactors at the plant.
His helicopter hovered 200 metres above the burning reactor where he and his colleagues dropped 5,000 tons a week of a mixture of sand, lead and dolomite to dampen down the flame and clouds of contamination.
Some of the pilots died as a result and Igor is medically checked twice a week to see if he is suffering from nuclear sickness.
Speaking through an interpreter he explained the problem (kept secret at first) arose when an attempt was made to reduce the outflow of electricity from the plant, resulting in an explosion that caused a big fire.
Each of the four reactors contained 200 tons of nuclear fuel so they had to prevent the fire spreading to the other three. He flew 29 missions over the disaster scene, in a bid to enshroud the burning reactor.
"My mission here today is not to scare you but to let you known the true position, It is a sad story to remember for all time," said the Colonel.
Hundreds of people are still suffering and acres of land remain contaminated.