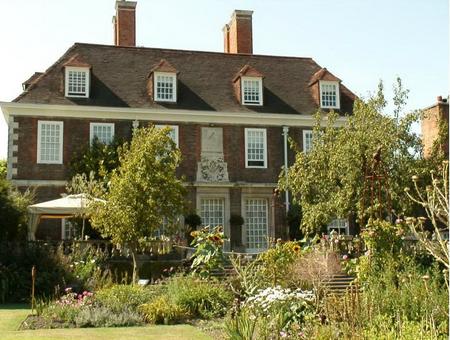 The Salutation has a £4.5m price tag
by Sue Briggs
The Salutation in Sandwich has gone on the market for £4.5million.
The Grade I-listed manor house was designed by famous architect Sir Edwin Lutyens.
It was bought by Dominic Parker nine years ago with a vision to restore the home and Gertrude Jekyll gardens.
The country house is now a hotel in the city walls, but it is possible the buyer will not open the grounds to the public.
Mr Parker said: "I don't intend to close the gardens until the end of October, so it is business as usual. But keeping in mind people may not see them again, come and visit now!"
The 3.5-acre site lies off Knightrider Street, close to the River Stour, and was lost to a wilderness until the successful restoration and re-planting programme by a team of gardeners.
Mr Parker, married to Stephanie, said: "The Salutation is hard work and not really working for us as a family now the children are growing up. It is time for a change after nine years, but I will miss it as it is a beautiful place.
"It is a big responsibility and we were always aware we were just another custodian. We have done our bit and quite excited about having new people coming in."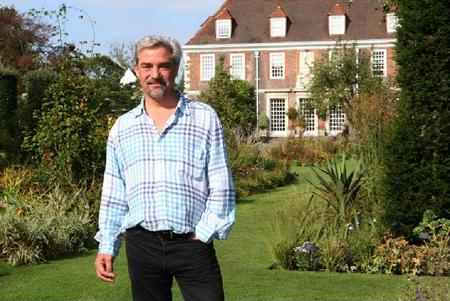 He is hoping his team of gardeners, led by Steve Edney, will continue to be employed by the new owners of the property, also known as The Secret Gardens of Sandwich.
Mr and Mrs Parker are hoping to stay in Sandwich after the sale of the house.
It was built by Sir Edwin Lutyens in 1912 for William, Gaspard and Henry Farrer as a weekend retreat for them to enjoy the coastal air.
The property was featured on Channel 4's Four In A Bed programme earlier this year when it was given a record score for its B&B.
Apart from the main house with it seven bedroom suites, The Salutation also has a self-contained wing and accommodation in the garden including a gardener's cottage and gatehouse. The agents are Knight Frank on 01892 515035.