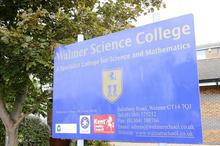 Plans to merge Deal's two secondary schools took a step forward on Wednesday when county councillors voted unanimously for amalgamation.
Protestors from the Save Walmer Science College action group stood with placards and banners outside Kent County Council's Maidstone headquarters before being disappointed by the choice of the education cabinet committee this morning.
Cabinet members referred to an agenda report that contained views from county councillors, governors, pupils, and the area education officer. But one member complained that no statistics of roll numbers or figures on Walmer's financial deficit were included for consideration prior to the vote.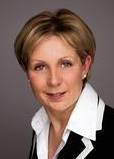 In the agenda report Cllr Julie Rook (right) was in favour of creating one school for Deal, but she stressed six caveats which included: A new name for the merged school, staff should be able to compete for positions, and that the Walmer site continues to be used for educational purposes.
Cllr Leyland Ridings, who represents Sandwich, proposed the schools should amalgamate and Deal's representative Cllr Kit Smith paid homage to the efforts of the protestors before agreeing the merger should go ahead.
The proposal included Cllr Mrs Rook's stipulation on the Walmer site but no decision was made on the future beyond the five years that it would take to rebuild Castle Community College.
For the full report and reactions, see next week's East Kent Mercury.