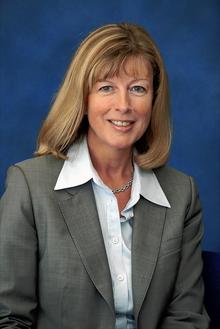 The importance of the shipping industry to the UK economy has been stressed by P&O Ferries chief executive Helen Deeble in her role as president of the UK Chamber of Shipping.
At the chamber's annual dinner this week, she told guests, including Shipping Minister Stephen Hammond, the industry was worth more to the economy than aviation and rail.
"We quietly and efficiently go about transporting 95% of the UK's international trade, helping to keep Britain open for business and connecting its goods and people with markets in Europe and around the globe.
"Here in the UK, we are already a global player in shipping and maritime services. There are few industries where we already have that world ranking.
"We need to do all we can to protect that position."
Mrs Deeble said she didn't need to spell out that they were in the grip of one of the most pernicious recessions that they had ever seen.
"No industry, no business, and indeed no household can escape the fierce realities of the economic climate. We pride ourselves on being a truly global industry. So it stands to reason that, in a prolonged and global economic downturn, we would face unprecedented difficulty.
"There is, however, amongst the gloom, some encouraging news.
"The latest Oxford Economics study for our industry shows that, in the midst of this recession, we have successfully created over 7,000 more jobs.
"More than half a million jobs in this country are now dependent on the maritime services sector – think about the families, the homes, the people, that are involved here – so at a time of concern about job creation we had better look after these jobs."
She said the maritime services sector provided eight and a half billion pounds in tax receipts to the UK exchequer.
"It is proof positive that a strong, stable and competitive fiscal regime can deliver not just for the industry, but for the wider community too."
Mrs Deeble said the single market had allowed for unprecedented growth in trade, and the shipping community must pay close attention as Prime Minister David Cameron set course for 2015 and a possible in-out referendum in 2017.
"I don't know what will happen if we leave the EU. I suspect neither do the politicians," she said. "But what we do know is that to isolate ourselves, at a time when others are forging new alliances, is a huge risk to take."