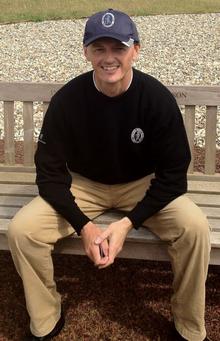 Warren Bennett's hopes of playing regularly on the full European Tour again next year were dashed at the Final Qualifying Stage in Spain this week.
The 44-year-old Prince's GC professional failed to make the cut for the final two rounds at the PGA Catalunya Golf Resort in Girona.
Bennett, who resigned from the European Tour in 2009 after suffering a hand injury in a car accident, needed to be in the leading 73 players after the opening four rounds of the gruelling six-round tournament.
But his six-over-par total of 290 meant he missed the cut by four shots. Bennett started poorly with an opening round 77 but bounced back with rounds of 67 and 70 which meant he went into Tuesday's fourth round still in with a reasonable chance of qualifying for the final two rounds.
However, he slipped out of contention with a 76 and will now have to focus his attention on the European Challenge Tour next year while hoping to receive occasional invites to main European Tour events.
Bennett's fellow Kent golfer, Herne Bay's Steve Tiley, who is a member of Royal Cinque Ports GC, also missed out on the final two rounds at Qualifying School after recording a four-round total of 288.