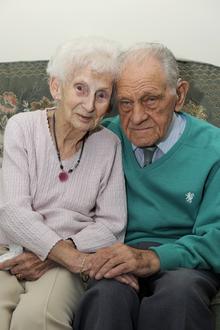 by Beth Robson
Tragedy and separation they endured when they first married has made Sid and Lillian Gibbons appreciate the good times all the more.
That has been the secret to their 70-year marriage - after a touching romance sparked during a wartime blackout.
The Deal couple met in 1941 when Sid was a soldier stationed in Bushey, near Lillian's hometown of Northwood, Middlesex.
He had been visiting a friend in the hospital and Lillian was going home from her job as a nanny.
Mr Gibbons said: "It was in the blackout. I lost my way and asked her the way. I knew anyway, but you've got to have an excuse!
"We made another appointment and it escalated from there."
Their first date was at the pictures during a time where off-duty soldiers had to take guns and ammunition in case enemy troops parachuted in.
Mr Gibbons said: "If you went to the cinema you had your young lady by one side and your rifle on the other.
"When the war was on, you never knew how long you were going to be in one place. We decided that we would get married so we made arrangements."
When Sid went off to war, Lillian was pregnant and she was evacuated to Taunton in Somerset where she gave birth to their son Malcolm.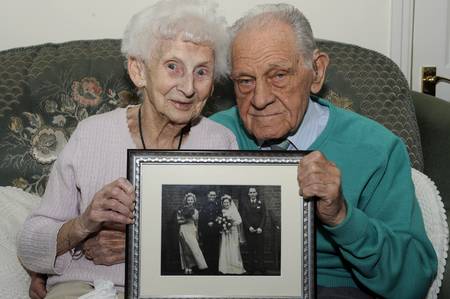 Soon after he was born, she returned to Sid's family home in Mitcham, Surrey.
But when she arrived she had nowhere to go because a flying bomb had destroyed the house - killing Sid's father, mother, two sisters and a nephew.
With salvaged furniture, Lillian moved to her late sister-in-law'' flat and after being given 10 weeks compassionate leave, Sid was posted to Burma.
Malcolm was about three months old and Sid did not return until the end of the war in 1946.
Their daughter Marian was born the next year.
Lillian said: "I was lucky, some of them were away for four years. Lots didn't come back. I was fortunate.
"We started off in difficult times then times got better," said Sid. "If you experience that, you've learned something."
The couple, of St Richard's Road, celebrated their 70th wedding anniversary just before Christmas.