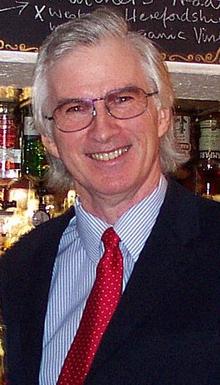 The popular - and at times controversial - Dover Forum website has taken on a new look this week after the editor who has run it for many years decided to stand down.
The forum, and all its various sections, has become part of the Dover.uk.com website run by web designer Chris Tutthill who transferred all the user accounts to the new site overnight last night.
This morning Paul Boland (pictured left) announced he was stepping down as editor "after a very long run".
"I am in my 65th year now and the old bones can't take the daily slog anymore," he said, adding that he had also been advised to stop on medical grounds.
"The challenge was to find a way to keep it all going so that all the regular forum contributors and large readership would not be let down, but would still have a natural home.
"Chris Tutthill has worked with me behind the scenes for many years, my technical man at the coalface of the action, and he did a great job for us on Doverforum through thick and thin, kept us going through spammers and hackers and everything else.
"As Chris was doing something similar to Doverforum with Dover.Uk.Com the natural path to evolution was a merger between the two."
Howard McSweeney, who has been associate editor of the forum, will continue, providing reports and pictures on activities around the town.
Mr Boland thanked Mr McSweeney, Colette Boland, Barry Wadsworth-Smith, Jan Tranter, and forum stalwarts Barry Williams and Keith Sansum for their support. "It is now a new exciting website," said Mr Boland, who said he would have to remove his avatar with "The Boss" on it. "It's had a long run."
The forum can be accessed here