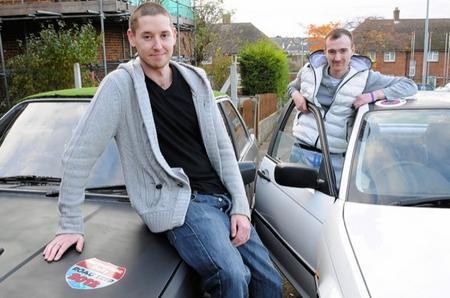 by Julia Roberts
juroberts@thekmgroup.co.uk
Car enthusiasts are hoping to dispel the notion that they are nothing more than boy racers with a charity rally.
The BMW Facebook Owners Club is holding its first "tunnel run" on Saturday, November 17.
The event, dubbed Lost Without Cause, will be raising money for Demelza children's hospices and sets off from the Waitrose store car park in Dartford at 8pm.
Tunnel running is a more unusual type of road rally for owners of high-performance sports cars as it focuses on the enjoyment of the noises engines make in enclosed spaces rather than outright speed.
They usually take place at night when other traffic is minimal, and have become an online phenomenon, with videos of hundreds of cars driving in convoy regularly posted on YouTube.
The starting lines for many of the events are believed to be car parks near the Dartford Crossing but the rallies have attracted fierce criticism with claims made by Labour MP Jim Fitzpatrick (Poplar and Limehouse) that they are putting people's lives at risk and should be banned.
However, the organisers of Saturday night's event say they are not breaking the speed limit or any laws and hope to raise thousands of pounds for charity.
Jamie Spinks, co-founder of BMW OC, said they like to refer to the event as a road trip with photo opportunities.
"It is common knowledge the car-cruising scene has a bad name.
"While we are mainly doing this for charity we are also trying to raise awareness that all car enthusiasts are not the same.
The organisers hope that at least 200 cars will make up the convoy.
They say they have been liaising with police and councils to obtain the necessary permission to drive the planned – but as yet undisclosed – five-hour route. It will pass through a number of tunnels before finishing in Lambeth's Leake Street graffiti tunnel.