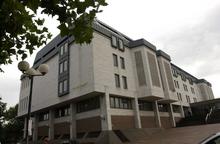 by Julia Roberts
A mum who falsely claimed more than £43,000 in benefits has been ordered to carry out a staggering 300 hours in unpaid work.
A judge at Maidstone Crown Court made the unusual move of imposing the maximum amount of hours that can be undertaken in a year as part of a suspended sentence.
It comes after the court heard how for eight years mum-of-three Mary Cole fraudulently applied for income support and housing and council tax benefits.
The 40-year-old, of Ingoldsby Road, Gravesend, admitted a series of offences.
Read the full story in this week's Gravesend Messenger.