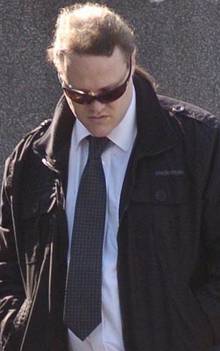 by Keith Hunt
The jury in the trial of a man accused of a "frenzied, brutal and repeated assault" on a one-month-old child has retired to consider its verdict.
Former Kent County Council employee Nathan Rawling is alleged to have caused 26 fractures to ribs, fractures to both collarbones and a spiral break to the right arm.
But asked during the trial whether he deliberately injured the child, Nathan Rawling, 36, replied: "I didn't and I couldn't."
Rawling, formerly of St Gregory's Crescent, Gravesend, denies causing grievous bodily harm with intent and an alternative charge of inflicting grievous bodily harm.
The court heard trauma to the 31-day-old baby's chest punctured both lungs, causing the baby a heart attack and stopping him breathing.
The baby, who cannot be identified, also had a "particularly shocking injury" to his penis.
Speaking during his evidence at Maidstone Crown Court earlier, Rawling told the court he suddenly noticed on December 1 2011 the baby's lips were blue.
"I was quite scared," he said. "I didn't know what was going on. I blew into his mouth to inflate his chest. I used both hands and pushed the air out.
"When he came round, I stopped doing that. I think he may have gasped. May be a little bit of fluid came out. I thought I needed to get him to hospital.
"I noticed he had stopped breathing again. I lifted one of his arms up. I repeated the process I just explained, but for longer. He took longer to react.
"I noticed his head seemed to be misshapen. It felt soft and squishy. It didn't feel right. It definitely wasn't right."
Rawling, now living in Snodland, said he thought it would be quicker to take the baby straight to Darent Valley hospital, rather than call 999 and wait for an ambulance.
"I didn't know what was wrong with him, but I knew he was not well," he added. "It was a whirlwind time. As far as I was aware he was breathing."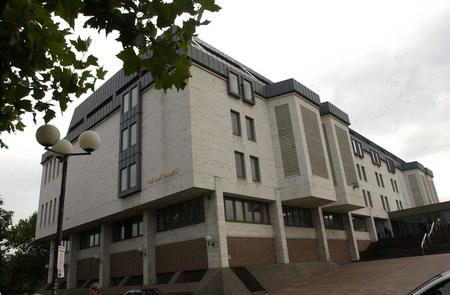 Asked by his QC Jane Humphryes if he knew why the baby's lips had turned blue, Rawlings said: "No, I still don't."
However, a medical expert dismissed any suggestion the baby could have suffered such serious injuries from Rawling trying to revive him with CPR.
Consultant radiologist Dr Joanna Fairhurst said she did not know of one case where such rib fractures had been caused by cardiopulmonary resuscitation "whether by a trained or untrained person".
"There are no reports whatsoever," she told the jury. "There is a very good explanation for that. In order for a fracture to occur there has to be a distortion such that the spine is moved forward. It cannot occur if the baby is lying flat."
Judge Jeremy Carey said in concluding his summing up to the jury of six men and six women this morning that the reality was that no injuries to the baby were caused accidentally.
The issue jurors might think, he said, was whether it was Rawling who caused the injuries or the mother of the child.
"I am not directing you to approach the matter in this way but it may be of assistance to you in addressing this issue to ask, among many, no doubt, other questions, these questions."
The judge said the jury should assess the credibility of both Rawling and the mother as witnesses.