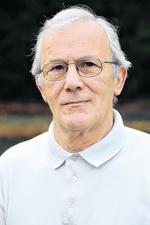 Labour have narrowly stolen a Conservative ward following a Gravesham Borough Council by-election.
Les Howes, of Everest Close, Northfleet, was named the new Painters Ash ward councillor this morning after securing 626 votes - just three more than the opposition Tory candidate Veronica Craske, of Pepper Hill, Painters Ash.
Liberal Democrat candidate Ian Stevenson, of Mitchell Avenue, Northfleet, secured 562 votes.
The election was held following the resignation of Conservative councillor Peter Barbuti.
Thirty votes were rejected out of the 1,841 cast, in a 41 per cent turn out from the people of Painters Ash.
The votes had to be recounted once.
The 48-year-old father-of-two, married to fellow councillor for Coldharbour ward, Susan Howes, said: "I am a bit shell-shocked. Everybody said that Labour was dead but clearly not in Painters Ash. It was exceedingly tense as the votes were counted as it was too close to call."
See the Gravesend Messenger next week (Thursday, June 11) for the full story.