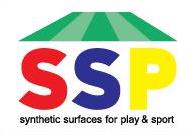 Time is running out for schools to win a stunning wooden play fort worth £12,000.
It is the star prize in our fantastic KM Group competition.
Tokens will be printed in all our paid-for newspapers in March and April and whichever school collects the most will win the top prize.
Second prize is £2,000 and third wins £1,000.
Schools have until noon on February 15 to register for the competition.
Taking part couldn't be easier - simply visit www.kentonline.co.uk/safeplay and tell us, in a maximum of 100 words, why you deserve to win.
The fort will be built on a 6m x 7m safe play surface, so schools should make sure they have enough space to accommodate it before submitting their entry.
Once all entries have been received, a judging panel will meet to shortlist the schools.
Tokens will be printed in papers published between week ending March 8 and wee ending April 19.
The KM Group is running the competition in association with Canterbury-based Specialised Sports Products Ltd.
For terms and conditions, please visit www.kentonline.co.uk/terms