This is the terrifying moment a brazen raider wields a sledgehammer in a busy street before targeting a jewellers' in Gravesend.
Kent Police were called to Amrit Jewellers, in Wrotham Road, at about 3pm yesterday after a gang smashed their way into the premises.
Witnesses described seeing three men, one carrying a sledgehammer, approaching the shop and getting buzzed through the outer security door before attempting to smash the inner door.
One raider got inside and is believed to have smashed a display cabinet before a smoke security device was triggered - filling the shop with smoke.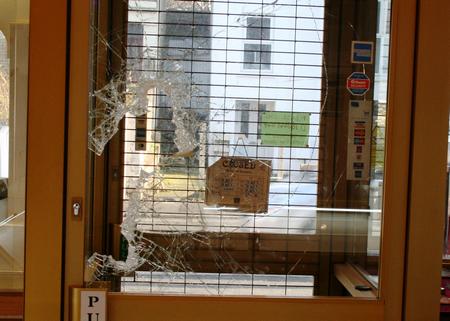 The offenders then ran out, leaving in a van driven by a fourth man.
They left empty-handed, but the door and fittings were damaged.
The first man is described as black, about 5ft 6ins, 20 to 25 with a muscular build.
The second man is said to be black, about 5ft 3ins, 20 to 23 with a lean muscular build.
The driver was described as a black man in his 30s wearing a black and white bandana and hooded top.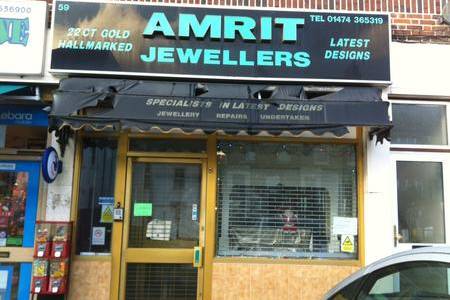 Anyone with information is asked to phone 101, quoting crime reference XY/038982/12, or Crimestoppers, anonymously, on 0800 555111.