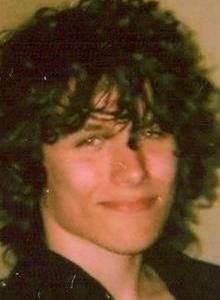 by Alan Watkins
A schoolboy who mysteriously died in Gravesend rapidly went downhill after discovering drink, drugs and sex at 13, an inquest heard today.
Ed Barry was 14 and being supported by Kent social services when his body was found in a town centre flat.
A fatal dose was found in his body when a post mortem was held shortly after the discovery in November 2009.
An inquest in Gravesend heard Ed was a bright high achiever and a keen athlete, but within months had gone off the rails.
The coroner's counsel, Chris Sutton-Mattocks, told an inquest jury he had consumed valium and methadone.
His parents - whose address cannot be reported for legal reasons - had
repeatedly sought advice from police and social workers as Ed became worse.
Two months after his 13th birthday, Ed became involved in a very intense relationship with a girl identified as M.
"He became open that it was a sexual relationship," said the barrister. "They went missing, but were found a day later in Chatham."
However, days before his death the relationship broke up. That day he visited his social worker.
"He was shouting incoherently, hungry, in desperate need of money and
continually scratching his arms and body," said Mr Sutton-Mattocks.
"He was told that was the effect of opiates on his body."
That night Ed was drunk. He slumped to the floor of a flat used by a
recovering drug user.
The older man put him in the recovery position, covered the boy and
checked him during the night.
Mr Sutton-Mattocks said: "Around midday when he checked Ed he saw his lips had turned blue and he was cold to the touch. He called the ambulance."
Paramedics pronounced him dead at the scene.
The inquest is expected to continue for at least two weeks.
Tomorrow, Ed's parents are expected to give evidence.
The north Kent coroner, Roger Hatch, opened an inquest in May 2010.
It was adjourned until July that year, but the mystery surrounding the death of the Gravesend Grammar School boy continued after the case became embroiled in a row between KCC social services and the coroner.
The hearing was adjourned after KCC took the coroner to the High Court in a bid to stop the inquest.