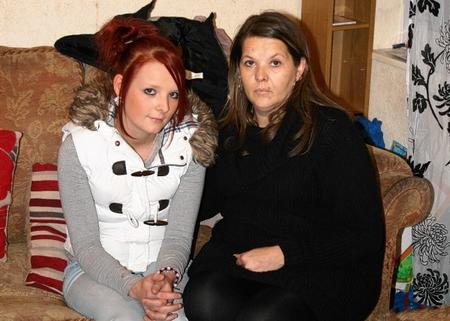 The partner of a man stabbed to death at his home in Northfleet has been told she has to stay living in the flat with their two children.
James 'Jay' Green's partner Samantha Braham has been living with her mother Sara since his death on June 21.
But she claims housing association Town and Country has told her that now the court case is over, she can either return to the flat at Holly Court on The Hive estate, move out of the area or be made homeless.
The mother of two-year-old Taylor-James and Tommy-Lee, one, says she wants to stay close to her friends and family - but does not want to go back to the home with such devastating memories.
Samantha, 21, said: "I can't go back there because of what I saw that night.
"It was me and my mum that found him there and when the police finished their investigation, we went back into the flat and the kids were looking for their dad.
"All Taylor-James did was look around for him and I think it will mess them up living there; they're going to be expecting their dad to still be there."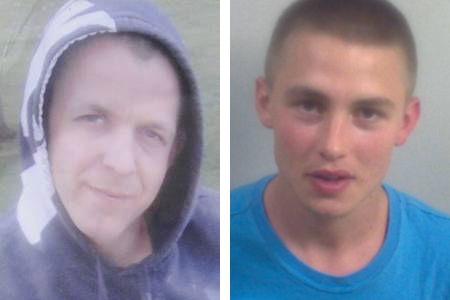 James and Samantha met in 2008 and moved into Holly Court with their two young children in May 2009.
The last text message Samantha received from James on the day he died read: "I love you."
Last month, Tommy Presley, 19, of Bankside, Northfleet, was cleared of the murder of Mr Green, 29, but was convicted of manslaughter by reason of loss of control.
A second teenager - a 17-year-old from Gravesend who cannot be named for legal reasons - was also accused of murder, but cleared by the same jurors.
Mr Green suffered three stab wounds. Paramedics fought to save his life, but he died in the hallway of the flat.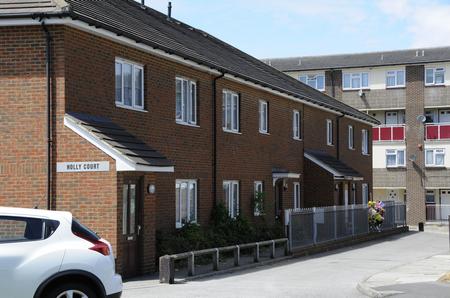 Samantha's mother Sara, 41, who lives with her 16-year-old daughter Tasha, said: "Town and Country has turned round and said they won't move her from that flat and the offer is out of the area and away from me, which is no good. What if there's an emergency?
"Her little children associate that flat with their mum and dad living there and it's going to affect them having to go back there.
"This isn't right. I phoned Gravesham council and they said she had to stay in the flat and couldn't offer her anything else."
A Town and Country spokesman said: "We sympathise with Miss Braham after what has happened and are currently considering what would be appropriate for her housing needs."