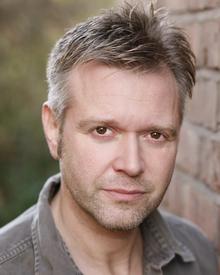 The West End star - whose major breakthrough came when he replaced Phillip Schofield in Joseph and the Amazing Technicolor Dreamcoat - has performed in Grease, Summer Holiday, We Will Rock You and recently acted in Hollyoaks. His latest role is alongside Brian Conley in Craig Revel Horwood's Neil Diamond concert Brother Love's Travelling Salvation Show.
Joseph or Danny? (laughs) That is a really, really tough one actually. Of all the roles you could have picked that is a tough one because both parts I wanted to play ever since I was a kid. I did productions of both Joseph and Greece at school. Oh blimey. Umm….Do you know what I am going to have to go with Joseph because Danny would never have happened if I hadn't got Joseph.
Tabloids or broadsheets? (laughs again) To read or be in? I would definitely go broadsheets.
Movie or theatre? Oh good one. Movie.
Singing or dancing? Definitely, definitely singing. There is no thought process in that one whatsoever.
Documentary or reality TV? Oh blimey. Err… documentary?
Football or rugby? Definitely, definitely football.
Night in with the folks or night out with the lads? A few years ago it would have been a different answer but definitely these days it is night in with the folks.
Brother Love's Travelling Salvation Show is at Leeds Castle until Sunday, April 17.